Details

Category: Motivation
Collegiate athletes work impressively hard. Even beyond the hours of daily training, many put in a commitment that approaches 24/7. Why are athletes so passionate about amateur competition? Perhaps it is because winning is fun and finding out how good we can be is, in itself, success. Perhaps it is being part of a committed team. The excitement builds towards the opportunity to compete for a championship. Suppose you are a runner and you work all year to compete in a 600 Meter race at the Big 10 Championships. This race, three times around the track, is basically a sprint. Certainly you would be well prepared and excited. The competitors represent the top runners from one of the top Division I conferences in the country. What happens if, just over halfway through the finals, you take a little sniper spill? If you're Heather Kampf (maiden name Dorniden), here's what happens:
Read more: It's Not Whether or Not You Fall Down...
Write comment (2 Comments)
Details

Category: Motivation
The way you walk in each day. That may not be a sentence, but it certainly is a statement. I am designing this blog to make your job of "walking the talk" a bit easier. Short articles. Short videos. Simple, powerful truths. Enjoy!
INSPIRATION: n. Stimulation or arousal of the mind, feelings, etc, to special activity or creativity; to breathe life into
My coaching philosophy is based on this idea: the truth is inspirational.
Read more: INSPIRING YOU TO INSPIRE OTHERS
Write comment (5 Comments)
Details

Category: Leadership
Patience and Faith Hold It All Together
What does the phrase "If it was easy, everyone would do it" mean to you? To me, it brings good news that you and I can earn a competitive advantage by doing things that most other people will not do. It also reminds us that the road to any worthwhile goal is going to be inherently challenging, even difficult (though different is probably a better word to use). So, how can we navigate these challenges? By giving our best effort one step at a time, repeating what's working and changing what doesn't work. This system is guaranteed to work...eventually. But alas, it's the word "eventually" that's the biggest problem for so many people, myself included. We figure, "I worked hard. Now show me the results." Unfortunately, life and performance in sports are not that simple. It takes an undefined amount of time for the formula of "try and try again" to bear fruit.
Read more: Coach John Wooden's Glue
Write comment (1 Comment)
Details

Category: Leadership
R-E-S-P-E-C-T
Find out what it means to me? It means everything!
Every coach wants a team that plays well together. With chemistry, everyone has more fun, performs better, and handles adversity better. Any team with double digit members will have individuals who are not best friends, but there is that does not prevent exceptional team chemistry. What would make it impossible is a lack of respect.
Coach Boone, in Remember the Titans, nails it in this scene:
How do you get your team members to respect each other?
Read more: Teamwork Requirement: RESPECT
Write comment (2 Comments)
Details

Category: Leadership
BE TOUGH
You invest a lot into your sport. Mental toughness is the ability to execute whatever you want to get done right now. The core concepts below do not contain new information. You already have the tools and information. The descriptions of these concepts simply attempt to help you put the pieces of the puzzle together. A primary coach's goal? To maximize the return on competitors' investment of time, passion, and probably plenty of money, too.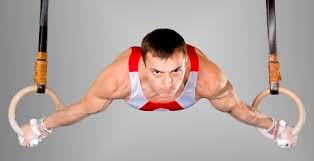 Focus – Do you clutter your mind with too much thinking while you're trying to perform? Focusing on the task-at-hand is a vital performance skill that can be learned with quality practice. To focus, you must block out regrets about the past and worries about the future, recognize the correct present-tense object for your focus, and find that "trust mode" that allows your potential to come out in your performance.
Positive Self-Talk – Self-Talk is not optional…you're going to think and the quality of your thoughts is going to determine the quality of your attitudes. Are your thoughts helping you excel or holding you back?
Read more: SKILLS FOR LEADING BY EXAMPLE
Write comment (2 Comments)